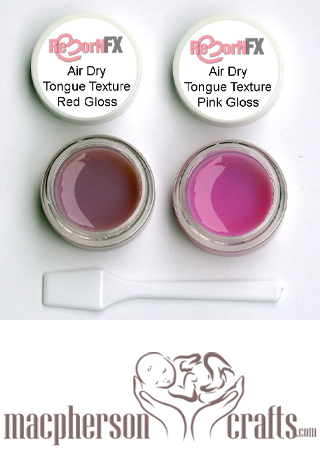 ReBornFX Tongue Texture
Tongue Texture Translucent Colors

TEMPORARILY OUT OF STOCK
Share:
PLEASE NOTE: This product is the same as our original DKI brand. DKI has now been RE branded under our new name Reborn FX
We have re-labeled these items in order to compliment our new line of Reborn FX air dry paints.
Watch for new products under the Reborn FX label as we continue to grow.
Tongue Texture

Two translucent colors to choose from or combine.
This texture medium resembles the taste buds on the baby's tongue to give
it that real born look. It is air dry and has a high shine that makes the
tongue look wet.
Reviews
There are yet no reviews for this product.