Long-established MacPherson Arts & Crafts started in the now bustling St Marys, Ontario, Canada. Formally known as "The Common Place" Artistic owner and founder, Joan MacPherson started in 1972 when she was determined to sell artwork by homegrown artisans. This sparked the idea, to open a supplies store to be able to help others "create their magic".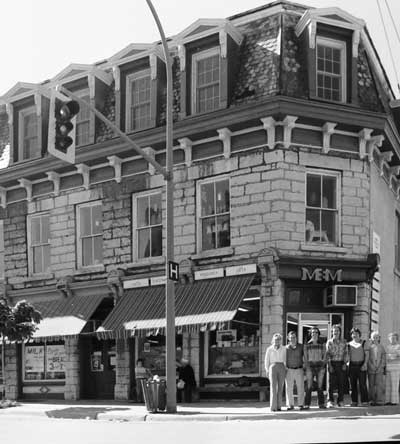 Her small business soon expanded into a much needed physical craft retail store. Back in the day, LewisiCraft was the only craft supplier that sold out of their mail order catalogue, so a walk-in retail store was welcomed by all. In 1973 Joan's shop merged with her husband's general store to unify them as one entity. During the mid 80s up to mid 90s, the store rapidly grew to a massive 10,000 square feet which then, triumphantly, was the largest privately owned craft supply store in Canada. Customers would travel as far as 300 miles to come and shop for their art & craft supplies. Joan's theory in those day were that if they did not have it, they will find it.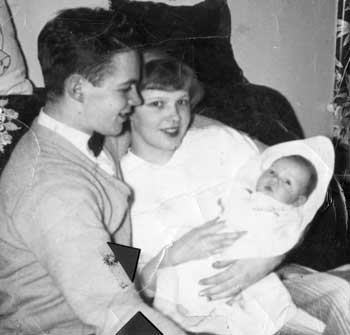 Brenda recalls working part time at the craft store during her teenage years. After marriage and 4 children, Brenda was officially hired as the marketing manager in 1989. During her time here, she developed a mail order business for MacPherson Arts & Crafts as well as starting up arts & crafts classes for their customers. During this same period, Brenda's husband, Brad, worked as the business manager for the store, taking care of importing, exporting, payroll and related duties.
After 6 years with the company, Brenda and Brad left MacPherson in order to play an instrumental roll in starting up a regional country newspaper with a circulation of over 25'000 farms in Southwestern Ontario.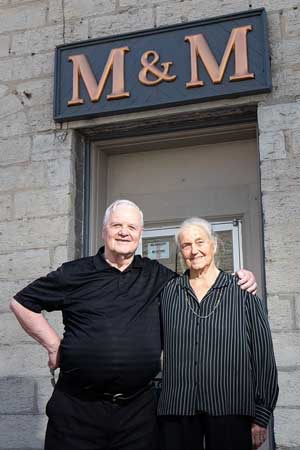 MacPherson Arts & Crafts weathered the onslaughts of the big box stores opening across Canada and many downturns in the economy. They persevered through all of this up to 1998, when Dick and Joan debated closing the craft store and concentrating on the variety store as they wanted to retire soon. Not wanting to see the store close down that she so well remember from her teenage years, Brenda suggested to take over the craft store rather than seeing it close down.
Brenda re-organized the retail store
Concentrating on helping our customers find the best solutions for their artistic needs, we have grown in leaps and bounds. In the last ten years, we've taken care to source and supply materials for all arts and crafts disciplines and have seen many exciting crafty crazes and trends come and go. We have also primarily focused on Reborn Doll Making and OOAK (one of a kind) sculpted dolls. Over the years, painting skills techniques and abilities have advanced tremendously, and it is mind-bending to see how authentic these dolls are becoming!
Like most reborn supply companies, not only are we also internet-based, but we also propose an additional alternative to Reborn Artists. Rumour is that we are currently the only "brick-and -mortar" and the largest, retail Reborn supply store in North America. Old school and convenient, where one can walk in, get personal assistance, and purchase a wide range of Reborn doll-making supplies straight off the shelves. We have paved the way for micro -rooting and many other unique innovations to the reborn doll market.
We've always offered "Reborning" classes in our store; however, recognizing that many people cannot make the trek to St. Marys, we started producing DIY teaching DVDs and tutorials. Our informative DVDs are packed with the newest trends, tips and tricks. We have teamed up with and have the backing of some of the best artists in the Reborn industry and produced very current and updated eBooks and self-help material. Our clients, current and future, now have access to these helpful tools on our new & improved website to be launched soon…. we plan to add to this selection as we continue to grow.
Our in-house resident artist Shelley Marie is somewhat of an inventor, and she is always looking for ways to simplify the process of reborning. She created ways to make life easier for the artists; one of which is her perfect sponge kit and the magnificent air-dry paints, "ReBornFX. You can find it on our website http://macphersoncrafts.com and see how it is used to have your skin mottling look perfect every time on our YouTube channel. https://www.youtube.com/user/MacPhersoncrafts
Our philosophy is, simply to provide you the best selection of teaching tools to get you started and assist you to advance in creating the most lifelike dolls possible! Our customers can visit our store 6 days a week Tuesday to Saturday 11:00 -15:00 pm or call us toll free from anywhere in continental North America. We pride ourselves on supplying the highest quality products, and our friendly staff is part of the winning formula.
Please feel free to contact us anytime!
FREE SHIPPING on qualified orders in North America and parts of Europe and the UK.
We also ship worldwide
See our Shipping Infomation HERE

MacPherson Arts & Crafts
91 Queen St E, Box 1810
St Marys, ON CANADA N4X 1C2 800-238-6663