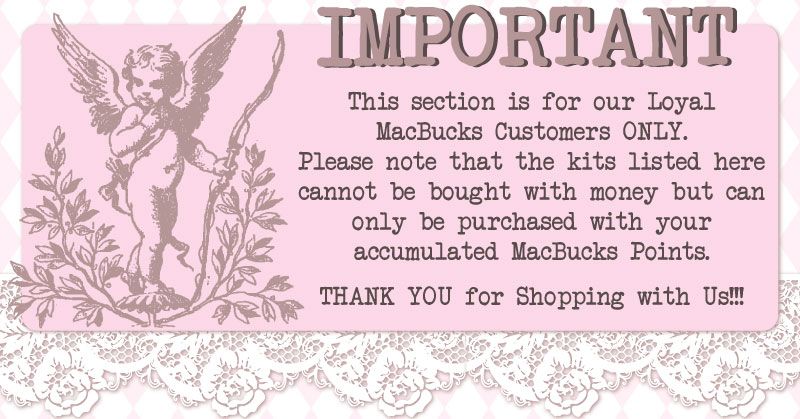 How do I use my points in the MacBucks Shoppe?
Every time you buy from our Store, you will accumulate points called MacBucks.
You can see your accumulated points once you are logged into your account on THIS PAGE.
PLEASE NOTE: If you are planning to use your points in our MacBucks Shoppe, then DO NOT convert your points to money. Once converted, we cannot change it back to points.
Once you have built up enough points to trade in for something in the MacBucks Shoppe, then send us a message from the product's page by click on the ASK A QUESTION ABOUT THIS PRODUCT button. This button will connect you directly to our helpdesk.
Inform us that you want to trade in your points for the specific kit or product, and we will manually deduct the points off your MacBucks.
Once this is done, we will contact you about the shipping fee for your kit or product, which will be due before we can ship it. Alternatively, you can combine your MacBucks Shoppe trade-in with one of your other orders which qualified for free shipping. This way you will save on the shipping fee.