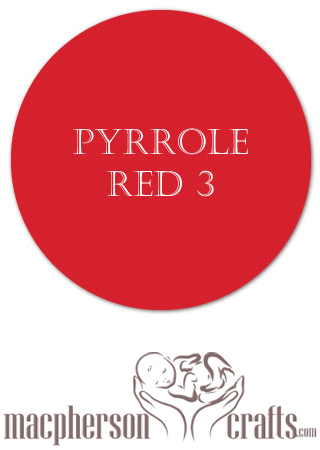 RebornFX Air- Pyrrole Red 3
RB-FX Premixed Coloured Paints: Ready to use right from the bottle. Pigments are translucent, ideal for layering or glazing. These paints are very thin and free flowing allowing for easy application of thin layers. The paints enhanced, concentrated binders will allow you to add 10% distilled water without affecting its strong adhesion properties. Dry paint colour may be slightly lighter than seen in its wet stage. Available in 1 oz bottles.
RB-FX Paint Emulsion: This is basically paint with no pigment. It contains strong binders to enhance its adhesion to vinyl. It dries to a matte sheen. It has a thin, runny consistency. This emulsion can be used to add more transparency to the premixed colour paint line or used to make your own paints with the concentrated pigment paint line. Available in 1 oz or 4 oz bottles
RB-FX Concentrated pigments: These paints can be used to mix your own paint colors in combination with our paint medium or add more pigment to our premixed coloured paints. These paints are available in 4ml glass drop jars.
RB-FX Paint Mediums;
RB-FX Primer: Applied onto the vinyl before painting. The primer helps to seal in the vinyl oils and add a stronger surface adhesion for the paints. The primer will have a slight sheen and tacky feeling when dry which disappears as paint is applied. This primer has an excellent flexibility property for using on soft vinyl.
RB-FX Correction Medium: Allows you to remove the paint after drying up to a 6 hr grace period.
RB-FX Paint Dilutent: A paint thinner with a matting agent and adhesive properties
RB-FX Open time Fluid: Extends the time to paint and blend before drying
RB-FX Sealer: This step is highly recommended before applying your varnish. It helps bind, seal in and prevent fading of your paints. It dries to a matt sheen.
RB-FX Varnish: The varnish adds a flexible barrier or protection to help resist scratches from happening. It also contains a UV protection agent. It is available in Matte, Satin or Gloss. The Satin adds a dewy skin effect. The Gloss adds a glass/wet look effect which is great for nails and lips.
Compatible with BabyFX or Baby FX and Miracle Blend Air Dry Paints
Reviews
There are yet no reviews for this product.