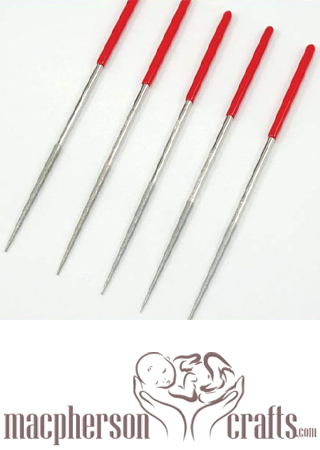 Diamond Grid Needle File Set
Most round files are too big - but this five piece set is perfect for the reborning artist! Choose from grit sizes ranging from 100 coarse grit to 500 super fine grit so you can achieve exactly what you want. Always have the tools on hand that you need! As seen in our 2008 Tutorial and Product Guide.
Reviews
There are yet no reviews for this product.