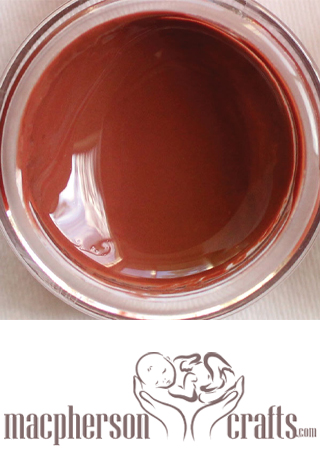 AR Heat Set Paint Peaches & Cream Creases & Wrinkles ~ Petite
AR Heat Set Paint ~ Peaches & Cream Creases & Wrinkles

Petite

Share:
Authentic Reborn helps you create gentle semitransparent color for shading baby's cute little wrinkles and folds without any messy mixing or odorless thinner needed. Some reborn babies look like they have cuts rather than creases because the paint color is wrong and too intense. With our Crease & Wrinkle paint your baby won't have that problem!

Authentic Reborn paints are created with just the right amount of transparency. Reborners can paint veins that look "barely there" and lips that look realistically soft and translucent instead of like lipstick. Artists can apply blush without worrying about making it too dark. The creases and wrinkles can look like gentle shadows in the folds instead of looking like the baby is hurt! The eyebrows can be painted in petite thin lines and the foundation skin texture pattern can be applied easily and without looking chalky.

Bake all Authentic Reborn paints at 265° Fahrenheit or 130° Celsius. Suggested bake time is 8 minutes. For most accurate curing use our oven thermometer.
Reviews
There are yet no reviews for this product.