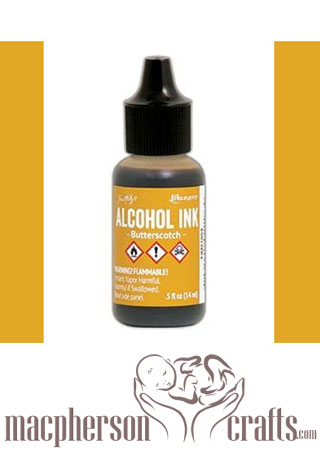 Tim Holtz® Alcohol Ink 0.5oz - Butterscotch
Explore color with the vibrant hues of Tim Holtz® Alcohol Ink. These acid-free, fast drying, dye inks are formulated to create colorful effects when layered together on non-porous surfaces. Ideal for use on Alcohol Ink Yupo®, as well as Alcohol Ink Cardstock, Foil Cardstock, Glossy Paper, and more. Apply Alcohol Inks to metal, glass, and glazed tiles for endless creative possibilities.
Reviews
There are yet no reviews for this product.