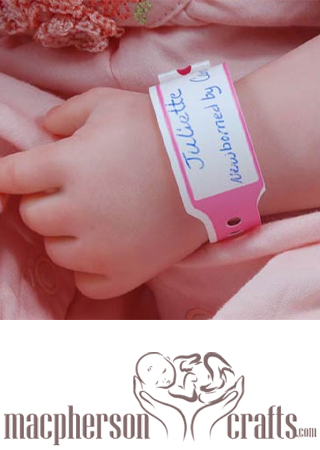 Hospital ID Bracelet - Pack of 3 ~ Pink
Hospital ID Bracelet - Pack of 3 ~ Pink
Share:
Authentic hospital baby name bands! Fits 22" and preemie babies. Pink & Blue
An authentic hospital band adds the final touch of realism to your newborn doll. When people see the hospital band they know that the baby must be only a day old or so. The hospital band is the perfect place to name your baby. It also gives you the artist a place to autograph your precious work.
Each package comes with either three pink or three blue. Sorry, they can't be mixed.
Reviews
There are yet no reviews for this product.