Olga Tschenskaja
Interview by
MacPherson Arts & Crafts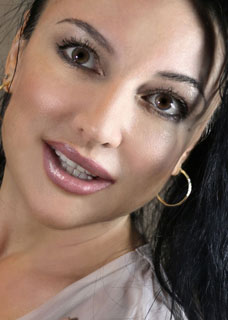 1. Where are you from and where do you live now?
I was born in a Russian-speaking family and live in Germany. My family has Russian, Ukrainian and Hungarian roots.
2. Have you always been interested in dolls?
I am a pop singer by profession. In Germany, I performed a lot and released 3 solo albums of songs in Russian.I am the author of all my songs. But 7 years ago I found out about reborn dolls and was very fond of them. I loved dolls since childhood .
3. When did you first become interested in sculpting?
All my life I loved to sculpt and draw. Gradually, my passion for dolls grew into my main job. I was also fond of modeling and sculpture since childhood.
4. How did you first encounter reborn dolls?
A few years ago I decided to try to sculpt the author's dolls.
5. Have you sculpted dolls from the time you started sculpting, or did you start off with something else?
I created a portrait sculpture of the famous actress Vivien Lee, who played the legendary role of Scarlett in the movie "gone with the wind." Over time, I want to sculpt a few more children's images of famous Actresses.
6. How long have you been sculpting?
Reborn Dolls - 7 Years
7. What medium do you use to sculpt your babies with?
Living doll
8. What inspires & motivates you to sculpt?
It inspires me to make the images real from my imagination. And when I'm holding an author's doll, the desire to create a new doll is even more important.
9. Do you sculpt full time & do you have other hobbies?
Now I devote full time to work on dolls. I mean, it's my job, which I do all day, and even all night.
10. Do you only sculpt for kit production or do you do custom ~ portrait orders too?
I am happy to sculpt to order too. For example Rayker and Tatum were created to order for Irresistables, from photos of wonderful beautiful kids.
11. When did your first kit come out and what was the baby's name?
My first doll kit was released in 2017 and I named it after myself - Olya
12. How many kits have you produced to date?
to date, I have released 7 sets and the next one is already in the works.
13. Do you have a list of names of all of your kits you have produced as we would love to have an archive directory for your sculpts?
Olja, Armani, Alessa, Venera, Vivien, Rayker, Tatum.
14. Which baby of yours has been your all time favorite and why?
The first, Olja. The rest I love the same, it's all my children-dolls
15. Do you plan to continue sculpting babies for kits?
Yes
16. How do you feel about the reborn doll industry? What excites you and what upsets you?
I am very nervous about the Chinese industry, which produces fake sets and factory cheap dolls, which are called reborn dolls. it's sad. This is how they kill the real art of handwork.
17. How do you feel about the progression of the art of reborning over the past 10 years?
18. Do you think that this industry has a long term future or do you think its just a fad that will blow over?
I'm afraid that over time, Chinese production may displace handmade dolls by 90%. But the real art of creating dolls of course will remain, but not in such a volume as it is now.
19.What are your plans and hopes for the future?
To date, I do not intend to say goodbye to this work, and continue to do my favorite thing, Making dolls.
20. Do you have something new in the works?
Yes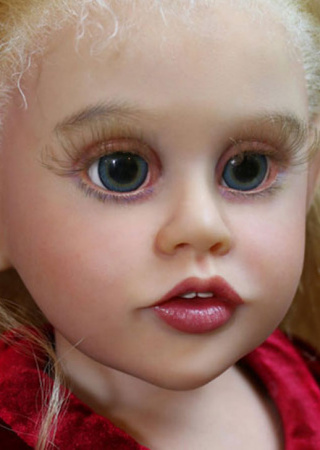 Theona by Olga Tschenskaja
Unfinished Reborn Doll Kit
31" Full Limbs (Long Fairy Legs)
**PLEASE READ NOTE BELOW**