Melody Hess
Interview by
MacPherson Arts & Crafts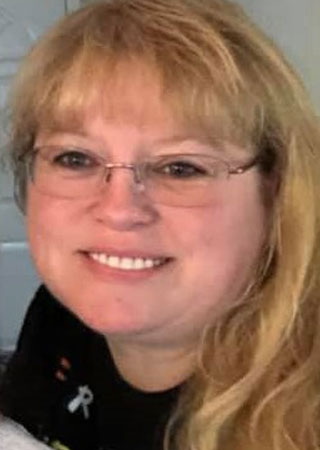 1. Where are you from and where do you live now?
I am from Indiana, USA and have lived here my entire life.

2. Have you always been interested in dolls?
I have always been infatuated with babies and dolls ever since I can remember.

3. When did you first become interested in sculpting?
I started sculpting in 2006 when I saw mini sculpted babies selling on Ebay. I started out sculpting mini babies and then venturing into the life-size baby sculpting.

4. How did you first encounter reborn dolls?
I saw them on Ebay when I encountered the mini sculpted babies. At that time, there were a lot of the Berenger dolls on there that the reborners were reborning at that time.

5. Have you sculpted dolls from the time you started sculpting, or
did you start off with something else?
Babies from the very beginning

6. How long have you been sculpting?
13 years

7. What medium do you use to sculpt your babies with?
Prosculpt Baby Polymer Clay

8. What inspires & motivates you to sculpt?
Looking at tons of baby pictures, family members and friends having babies.

9. Do you sculpt full time & do you have other hobbies?
I am a full time sculptor

10. Do you only sculpt for kit production or do you do custom ~
portrait orders too?
Kit production for full-size sculpts and I do sell the mini sculpts I make but I don't do custom orders at this time.

11. When did your first kit come out and what was the baby's name?
2007, Cassandra produced by Masterpiece Dolls

12. How many kits have you produced to date?
13

13. Do you have a list of names of all of your kits you have
produced as we would love to have an archive directory for your sculpts?
Brodie, Tavie, Ephram, Emalyn, Ivy Jane, Addy, Harley, Amiah, Stella, Gianna, Summer, Braylee & Cassandra

14. Which baby of yours has been your all time favorite and why?
Tavie, Just the look of her prototypes drew me in.

15. Do you plan to continue sculpting babies for kits?
Yes

16. How do you feel about the reborn doll industry?
I feel the newcomers need to be educated on what the true meaning of a reborn doll is. What excites
you and what upsets you?
Bringing out new kits for me is very exciting, especially when I see so many different versions. What upsets me most is people that support buying the counterfeit kits and not caring that it hurts the whole reborn community.

17. How do you feel about the progression of the art of reborning
over the past 10 years?
I think it has grown tremendously and will continue to do so but the new artists need to be educated and understand that by slapping 2 coats of paint on a doll is not a reborn.

18. Do you think that this industry has a long term future or do
you think its just a fad that will blow over?
I believe it has a long term future

19.What are your plans and hopes for the future?
My plan is to produce very limited edition doll kits so the collectors have something that is truly limited to look forward in collecting.

20. Do you have something new in the works?
I am in the process of sculpting a sleeping newborn baby.