Irina Kaplanskaya
Interview by
MacPherson Arts & Crafts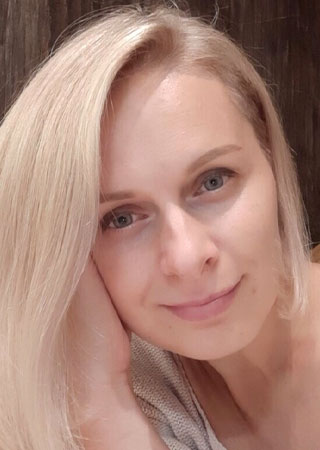 Hi, My name is Irina Kaplanskaya, I'm from Russia.
I've adored dolls from childhood. As far as I can remember, I always dreamed about a special doll. This desire contributed to the creation of something with my hands. I have been making them by using paper, clay and everything what I could use as a little girl. I molded and painted since childhood and they were fantastic characters, little people and different animals. But with reborn dolls, I met in 2009 and was amazed! I immediately wanted to create something like that. Then I began to sculpt babies.
For 10 years now I have been learning to create babies from clay. At the moment I am using Prosculpt clay.
Inspiration I take from photos on the Internet and my nephews. I sculpt for inspiration, I also have other hobbies, this is reborning, knitting, drawing. I sculpt for kits and silicone dolls. I dont work for order. Sometimes I create dolls according to the portrait.
In 2015, my first set was released under the name Melanie. At the moment I have released 2 sets. It's Melanie and Theo. My favorite kit is Teo, he was made from photographs of my nephew.
I plan to continue to sculpt babies for kit production.
I think the Reborn industry is a great platform for creating, giving people joy and inspiration.
I am new in this industry, but I want to say that, watching progress, I was very impressed with the fact that every year artists become more professional, develop, do not stand still.
I think that any kind of creativity has the right to life, and this kind will live as long as the one who loves it is. People have a need to share and artists will share their creativity while interest will live.
My plans include enjoying what I do, my creativity is an integral part of my life and as long as I have an interest I will create and share it with the world.
I hope in the near future I will be able to implement and share with you my new projects and ideas.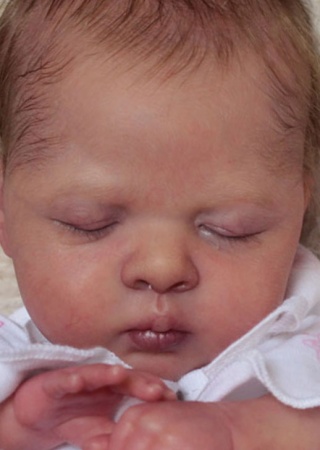 Luna by Irina Kaplanskaya
12" UNFINISHED Doll Kit Full Limbs