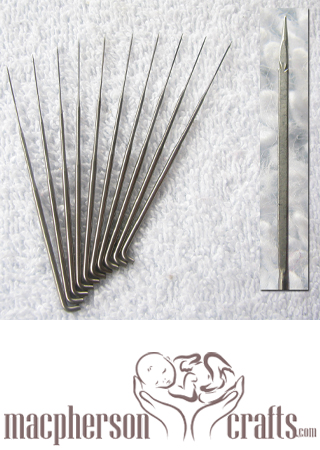 38g 3 Barb Crown Rooting Needles
38g 3 Barb Needles Crown. Set of 10 needles.

Share:
Rooting hair is one of the most effective ways for creating a very life-like baby. When done well it looks just like the baby grew the hair with each little follicle poking through her gentle skin. This art form is called micro-rooting. Effective micro-rooting requires a high quality fine needle that will grab only a few hairs at a time. The needle must be very strong and very fine in order to do this. Our needles are the best available and are 1-barb 38g; 3-barb 38 gauge construction or 6 barb 38 g - perfect for high quality micro-rooting. 10 per container.
Reviews
There are yet no reviews for this product.