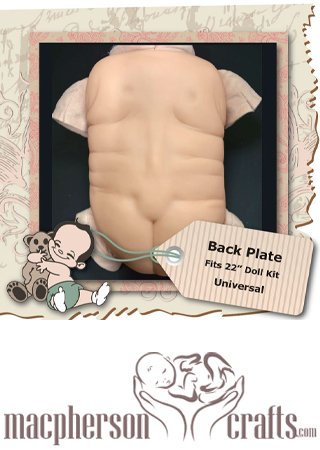 22" Boy/Girl Back Plate by DKI
22" Boy/Girl Back Plate by DKI
Share:
This Back plate works for Girls or Boys and fits our DKI Belly Plates.
Sculpted by Antonio Sanchis
Regular price is 18.98
They come in sizes 18", 20" and 22".
See our other listings should you require a different size.
Photos are of the unpainted European vinyl .
Image is of the unpainted plate and are made from wonderful peachy European vinyl.
PLEASE NOTE: This back plate is sold UNPAINTED and ready for you to reborn.
Reviews
There are yet no reviews for this product.