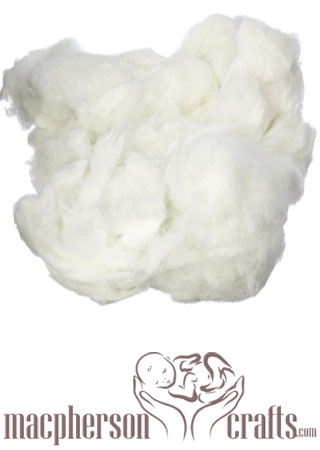 Dense Polyester Packing Fiber - 8oz
TEMPORARILY OUT OF STOCK
Share:
Dense Packing Fiber is an ideal material for packing into your larger dolls limbs or for weighing your doll more realistically when use in combination with glass beads.
The dense polyester fiberfill is like a compact batting that will stay packed and not fluff out inside your doll's limbs, which helps with giving weight to larger dolls without making them too heavy.
The dense fibers are easy to pack into small parts.
This packing fiber is hypoallergenic.
Reviews
There are yet no reviews for this product.