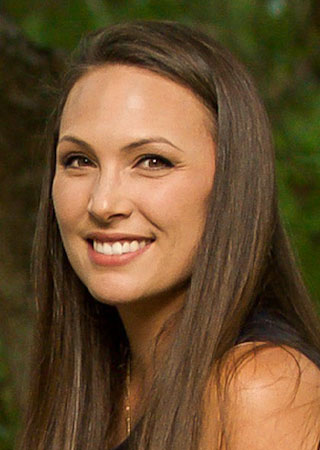 1.Where are you from and where do you live now?
I was born and raised in New Jersey, USA.
2.Have you always been interested in dolls?
yes
3.When did you first become interested in sculpting?
I have always enjoyed sculpting for fun, but it wasn't until taking sculpting classes in college that I really got a feel for technique.
4.How did you first encounter reborn dolls?
I accidentally stumbled upon a youtube video. It was serendipitous! I had to learn more about these dolls, and from there my journey into this art began! It really came full circle for me when I met the creators of the video at IDTS 2018!
5.Have you sculpted dolls from the time you started sculpting, or did you start off with something else?
I sculpted random things for fun or projects assigned for school. It wasn't until 2015 when I started sculpting babies.
6.What medium do you use to sculpt your babies with?
Polymer clay
7.What inspires & motivates you to sculpt?
I am motivated by the drive to make and create!
8.Do you sculpt full time & do you have other hobbies?
I switch between sculpting and painting dolls. Right now I am focusing more on my sculpting. When I am not making babies I love spending time with my family and traveling.
9.Do you only sculpt for kit production or do you do custom ~ portrait orders too?
I sculpt for kit reproduction in both silicone and vinyl. I prefer to sculpt from my imagination, rather than take on portrait orders.
10.When did your first kit come out and what was the baby's name?
My first reproduced kit was in 2015. The sculpt name is Jesse and she was in silicone.
11.How many kits have you produced to date?
I have 7 silicone editions and 1 vinyl edition to date. I try to put out at least 1 to 2 new faces per year.
12.Do you have a list of names of all of your kits you have produced as we would love to have an archive directory for your sculpts?
2015: Jesse, Shaun
2016: Shea, Avery
2017: Hila
2018: Cirrus, Zelli
2019: Avelee
More information on my past work can be found on my website SweetSunriseNursery.com
13.Which baby of yours has been your all time favorite and why?
They are all my favorites! My non-favorite sculpts are sitting on my shelf and never made it to reproduction :)
14.Do you plan to continue sculpting babies for kits?
Absolutely! I love seeing different artists interpretations of my sculpts!
15.How do you feel about the reborn doll industry?
I love this industry! The sense of community among collectors and artists is so accepting and inviting, I am proud to be a part of it!
16.How do you feel about the progression of the art of reborning over the past 10 years?
It just keeps getting better and better! The realism just keeps improving. All artists would probably agree, with every baby there is a personal challenge to make it more realistic than the last, and in the industry as a whole, it shows!
17. Do you think that this industry has a long term future or do you think its just a fad that will blow over?
Dolls will evolve and change in medium, but I could never imagine a world without dolls to love!
18.What are your plans and hopes for the future?
My plan for the future is to keep on creating!
20.Do you have something new in the works?
Of course! :) I am always working on something~ Currently, I am working on my next vinyl kit as well as a new full body silicone.