Interview by
MacPherson Arts & Crafts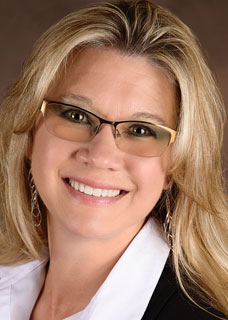 1. Where are you from and where do you live now? I was born in Oklahoma then moved to Texas when I was 5. I now live in North Carolina. I moved here in 2000
2. Have you always been interested in dolls? No. I was a tomboy through and through. I played with Tonka trucks and Stretch Armstrong. I always say I am living the part of my childhood I missed now.
3. When did you first become interested in sculpting? In 2009 I bought a video and watched it to learn to sculpt after 4 years of painting others work I wanted to start painting my own sculpts.
4. How did you first encounter reborn dolls? In 2005 my sister introduced me to a Reborn she had done. We bought supplies and I was hooked from there.
5. Have you sculpted dolls from the time you started sculpting, or did you start off with something else?
I have only sculpted babies.
6. How long have you been sculpting? Since 2009
7. What medium do you use to sculpt your babies with? Polymer Clay, but I am learning to work with Monster Clay some.
8. What inspires & motivates you to sculpt? Photos of babies. I love God's Creations and am so amazed of their tiny features. I always look at babies when I'm out in public and get so excited to sculpt.
9. Do you sculpt full time & do you have other hobbies? I sculpt and reborn as well. I know how to sew, but there just aren't enough hours in the day to do it all.
10. Do you only sculpt for kit production or do you do custom ~ portrait orders too? I only offer kits right now. I also produce in silicone, but right now they are only available as completed babies. I have sold some of my sculpts to a doll company called Paradise Galleries. I would like to have my work purchased by Ashton Drake one day as well.
11. When did your first kit come out and what was the baby's name? Oh goodness. My first kit was produced in 2009. I named him Carter. I was so excited. I look back now and see how much I have grown as a sculptor.
12. How many kits have you produced to date?
31
13. Do you have a list of names of all of your kits you have produced as we would love to have an archive directory for your sculpts?
Yes I do. 1. Carter 2. Peyton 3. Capri 4. Connor (Paradise Galleries) 5&6Abigail and Aiden (Paradise Galleries) 7 Timmy (Paradise Galleries) 8 Lauren (silicone only) 9 Little Mousey (Paradise Galleries) 10 Sydney 11 Aralyn (silicone only) 12 Matthew 13 Luke & Liam (silicone only) 14 Sachi (silicone only) 15 Hope (silicone only) 16 Jia (silicone only) 17 Jo Li (silicone only) 18 Suri (silicone only) 19 Asriel (Vinyl & small edition of silicone) 20 Elijah 21 Remington (silicone & vinyl) 22 Cade 23 Grace (Vinyl & small edition of silicone) 24 Charli (silicone & vinyl) 25 Tomas (Vinyl & small edition of silicone) 26 Hylia (Vinyl & small edition of silicone) 27 James 28 Asriel Asleep (Vinyl & small edition of silicone) 29 Keiko (Vinyl & small edition of silicone) 30 Sara (Silicone only) 31 Camilo
14. Which baby of yours has been your all time favorite and why? Keiko is my favorite. I love the expression of this baby.
15. Do you plan to continue sculpting babies for kits? Yes. I am hoping to do many more, God willing.
16. How do you feel about the reborn doll industry? What excites you and what upsets you? I love seeing others get excited about one of my sculpts. It's so fun seeing what others envision when they paint one of my sculpts. What I get upset about is those that are dishonest and make false claims about work on the babies or something false about the Artists. We should build each other up and be honest about the work.
17. How do you feel about the progression of the art of reborning over the past 10 years? I love it! The details of the sculpting to the quality of painting that makes these dolls look like real babies is so exciting to see! SO much talent out there!
18. Do you think that this industry has a long term future or do you think its just a fad that will blow over? I think the industry will grow for sure. Just in the 14 years I have been involved I have seen a huge growth and so much interest.
19.What are your plans and hopes for the future? I have some exciting things going on this year (2019). I'm not ready to share yet, but I am excited about the growth of Pigott's Playpen. I am hoping to be able to produce more kits. I love my ethnic kits I have sculpted. I look forward to sculpting more.
20. Do you have something new in the works? I do! I have a few babies I have started and am looking forward to sharing them soon.