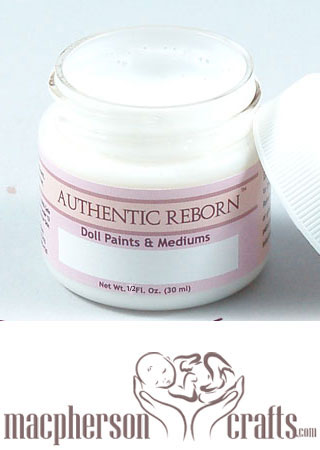 x AR Heat Set ~ Matte Varnish ~ 1/2 oz
AR Heat Set Matte Varnish

1/2oz Jar~15 Grams

Temporarily Shut Down
Share:
***PLEASE NOTE*** WE have had to Shut this down until we have a chance to calculate how much inventory is left. We have had a rush of orders and want to be certain to be able to fulfill the orders.
***PLEASE NOTE***We are very sorry but our supplies are running out very quickly
We are getting in more next week so we have had to limit for now of 2 per customer until we can restock more
Authentic Reborn brand heat-set paints are designed to be 50% more transparent from the start so you don't need to use any thinner at all. When applied these paints produce a natural transparent color complexion that is significantly more lifelike than any other paint available! Authentic Reborn color paints let you create your own color mixes yet still retain that extraordinary natural color transparency that Authentic Reborn paints are known for. Authentic Reborn Color Paints are great for reborners who want to start mixing their own paints. The mediums may be used straight from the jar and then heat set as usual.

More Information
Bake all heat-set paints & mediums at 265 degrees Fahrenheit or 130 degrees Celsius. Suggested bake time is eight minutes. For most accurate curing use our oven thermometer.
Reviews
There are yet no reviews for this product.