Little Hearts of Hope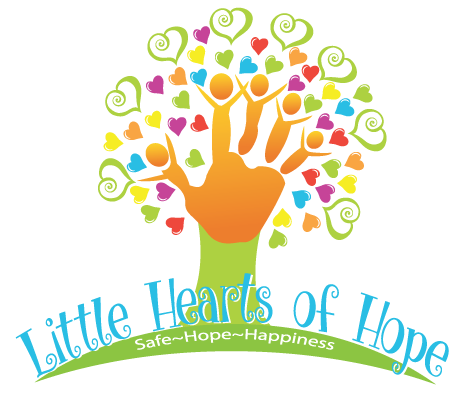 This new doll collection will see a portion of each kit sold be donated to the Hope for the Nations. This wonderful organization rescuse children from unimaginable circumstances. With their help a child can begin to feel safe and start having hope that happiness can become an achievable goal. They are also involved in projects which aid in providing the basic needs such as food, shelter, medical and education.
We would like to congratulate the ladies who have been chosen thus far for the Little Hearts of Hope contest. The winners will be featured on the certificate with the Hope for Nations story so your buyers will know that you have helped contribute to this worthwhile cause.
Thank you so much to all who sent in their images!! We truly appreciated each and every one of them. We will continue to seek out submissions for more of our original kits already launched.
Thank you to everyone for contributing to the cause of Hope for the Nations through our Little Hearts of Hope series!!
Buy one of the Little Hearts of Hope dolls. Reborn and take as many pictures as you want and submit to us. The winner will then appear forever on the certificate with your name there for all to see that you have actively helped contribute to the needed children of the world. We have the following dolls that needs to have some winners:o)
Entries can be sent to This email address is being protected from spambots. You need JavaScript enabled to view it.
Buy as many as you want and submit as many as you want to the contest. The first dolls purchased will get the blank certificate but after the contest winner is announced it could be your name and reborn doll you see there. We will run the contest on these kits from now till enough entries has been received.
Those of you who know us know its all about our customers, so there are very few rules. You submit as many pictures to us as you want to send, remembering we will want the winner to appear on the certificate. We will periodically release more dolls from the collection, again enter as many as you wish. If you want to do many different dolls or purchase more than one of a particular doll and show us different versions ~ its all up to you.
We hope you enjoy yourselves with our little contest. Most importantly we hope you understand how the craft you enjoy doing is helping change lives. At the store we try to look after the crafting needs of our customers but more important to us is that we feel what we do is help people enrich their lives. With this project we not only are enriching lives but we are also changing lives. Thank you for your support in our efforts. Stay tuned for updates on our Little Hearts of Hope and we hope you enjoy working with them.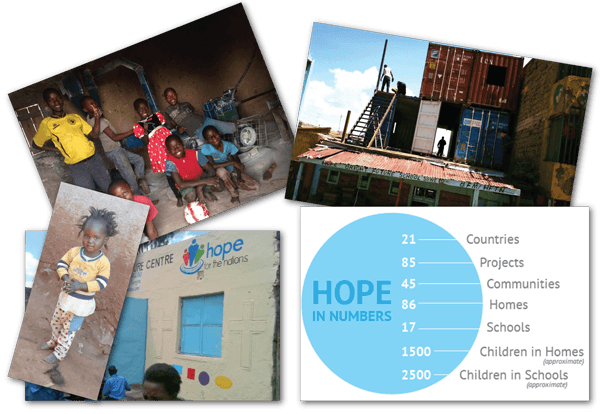 Here at MacPhersons Arts and Crafts, we care about children. We believe that all children have a right to safety, clean water, food and an education.
Thanks to YOUR support by purchasing the Little Hearts of Hope doll kits, together, we have beennable to help children around the world:
We helped children living in an orphanage in Kenya by purchasing a corn grinder.The grinder helped the children
avoid carrying 50 lb bags of corn a considerable distance to a grinder that was often broken upon arrival, and the pathway being away from civilization can mean
many dangers await them including potential predators.. It also created an income by charging neighbours a small
fee for grinding their corn.
We helped girls by purchasing menstrual cups. Having the reusable cups helped the girls to be in school
where they are safe, learning and fed every month.
We helped contribute to a shipping container home that was built to house trafficked girls. The home
is a safe place for the girls to receive healing, training and hope for the future.
In Cambodia, and Thailand, we helped with strategic planning to see what direction efforts need to be placed in
combatting sex trafficking, rescue, and rehabilitation. There were new alliances created and fresh vision..
We have supported a Cyber Security company in Cambodia. This organization is a place for high risk
(of being trafficked) students to transition into the workplace, for money to be raised for other programs to help
train youth entering the workplace, and to teach families about cyber safety, part of that being taught about how
traffickers target their children.
This endeavor in Cambodia has spilled over into our own backyard in North America and a new program has
been launched called Untouchable. The statistics are overwhelming and trafficking of children is a known
problem in other countries, however, law enforcement is working tirelessly to combat trafficking in North
America as well. Through the widespread use of the internet, it is easier than ever to target and recruit young girls
and boys for the sex trade. TOGETHER, through your support of Little Hearts of Hope we will be supporting
#UNTOUCHABLE.#
They are committed to educating children, youth, and adults about the tactics of recruiters.
We are very exited about this new endeavor and we thank you for the bottom of our hearts for all
your support with our Little Hearts of Hope collection supporting OUR children at risk!